City of Hull Young Musicians'
Friends' Association - 50th Anniversary
of the City of Hull Youth Symphony Orchestra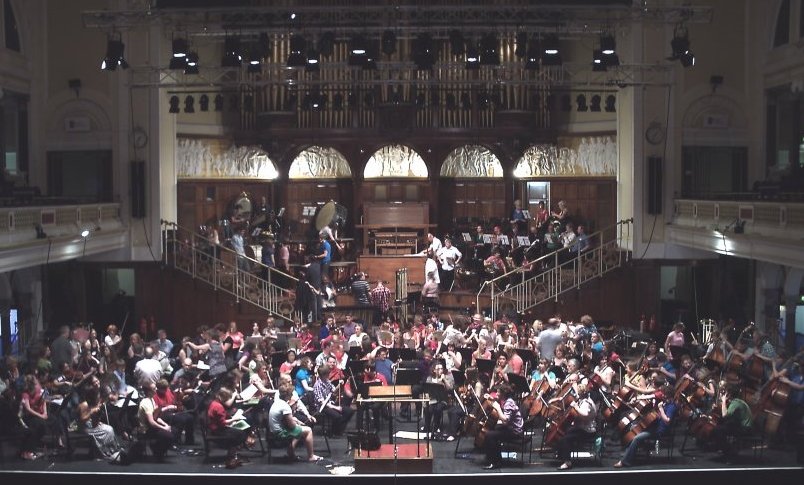 The 50th anniversary orchestra
The City of Hull Youth Symphony Orchestra celebrated
its 50th anniversary with a celebratory concert and
re-union at Hull City Hall on Sunday 3rd July 2011.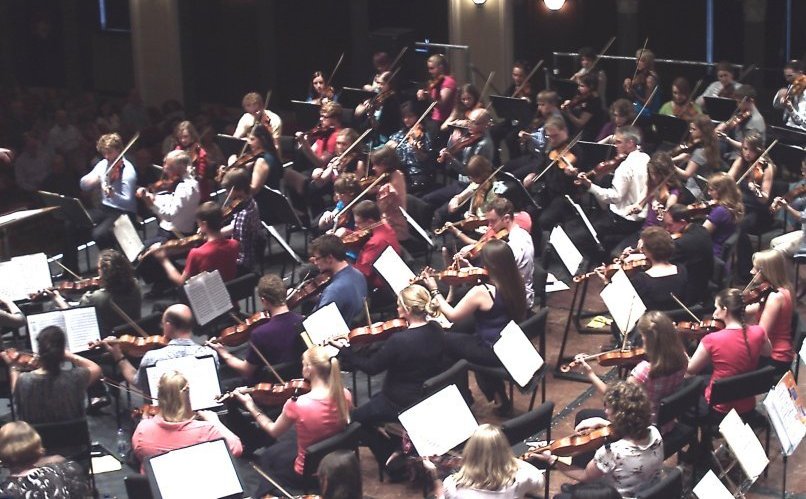 Violins and Violas
Musicians from across the UK gathered together
to celebrate the special occasion - 50 years of
the City of Hull Youth Symphony Orchestra!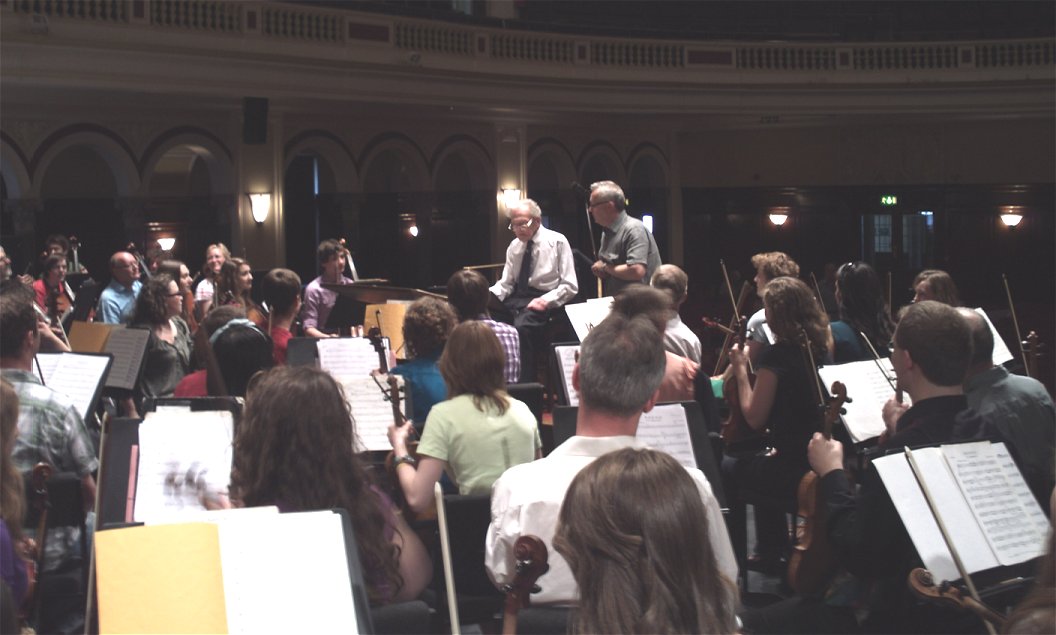 Arthur Burgan rehearses the orchestra
Many past members have continued to enjoy
their music making - Gerard Simpson, the orchestra's
first leader, came back after nearly 50 years to
lead the orchestra in the anniversary concert.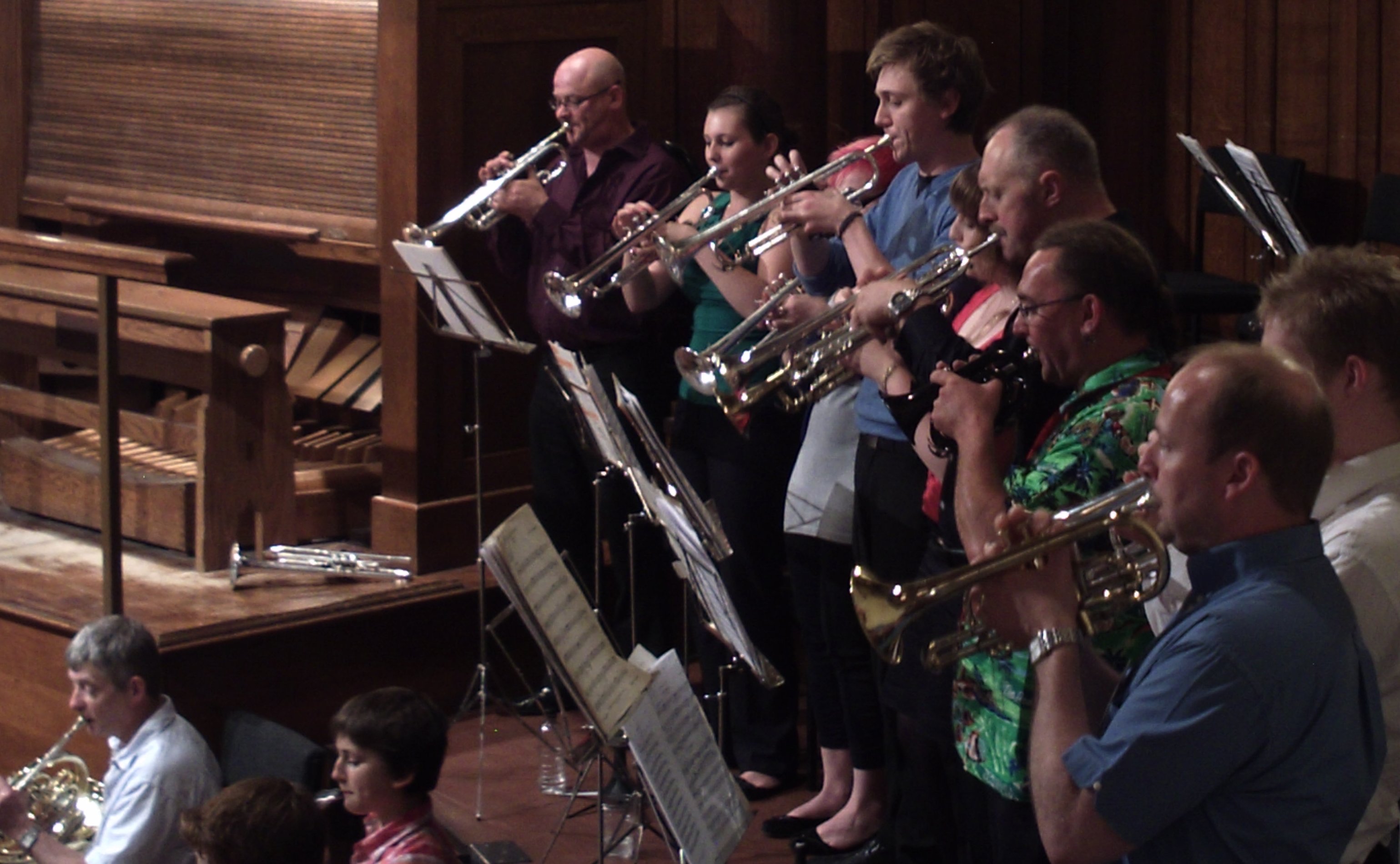 Trumpets and Horns
With around 150 members - present and past,
the City Hall stage was filled to capacity.
The orchestra rehearsed in the early afternoon
and performed later to a public audience which
included invited dignitaries and ex-members.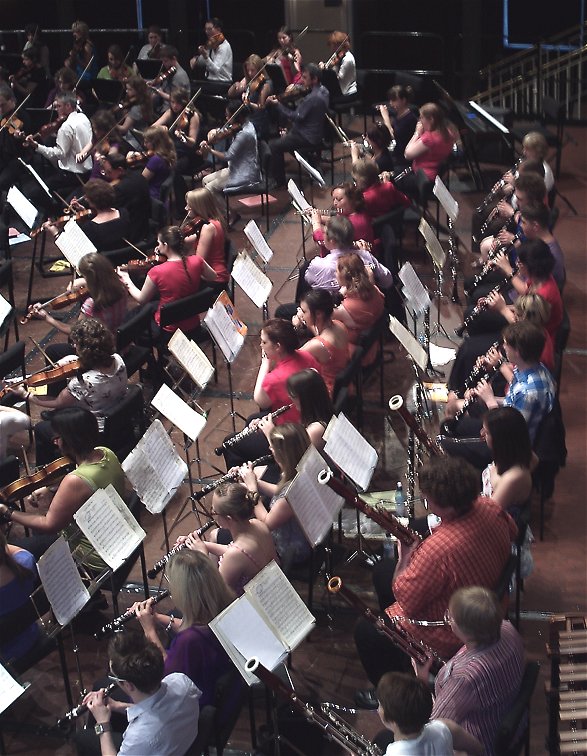 Woodwinds
The programme ran as follows:
Overture 'The Barber of Seville' - Gioachino Rossini
Rondeau form 'Abdelazar' - Henry Purcell
Highlights from 'Jurassic Park' - John Williams
Finale from Symphony no 5 - Pyotr Tchaikovsky
Percussion
Around 3,000 musicians from Hull have benefitted
from the experience of playing and performing
with the City of Hull Youth Symphony Orchestra!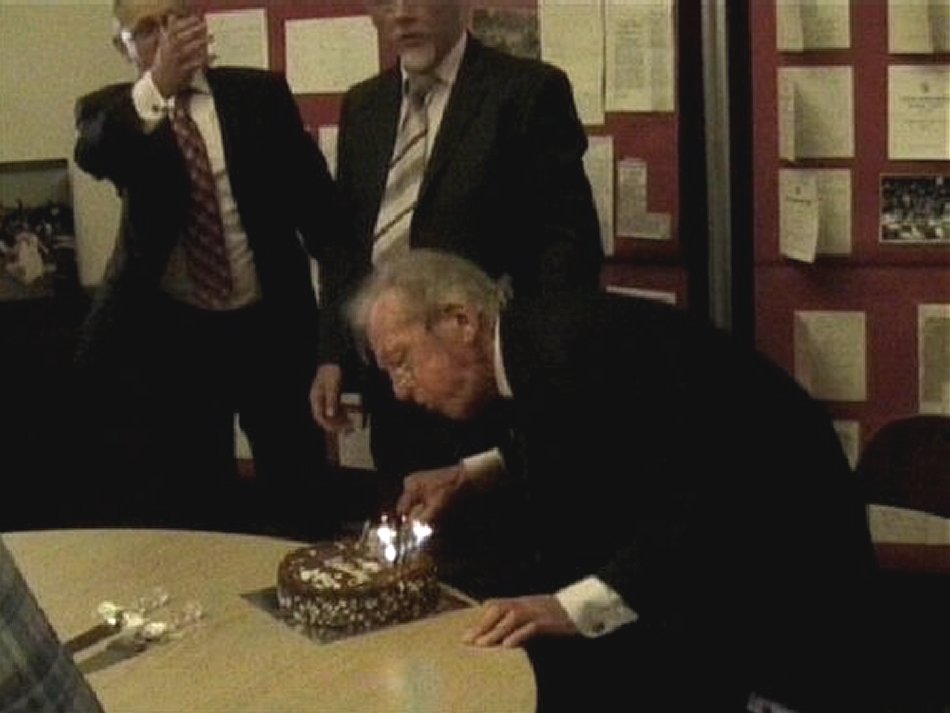 Arthur Burgan blows out the birthday cake candles
The programme from 50 years ago
The 50th anniversary programme
| | | |
| --- | --- | --- |
| City of Hull Young Musicians' Friends' Association | | |
| Albemarle Music Centre | 60 Ferensway | Kingston upon Hull HU2 8LN |
| tel: 01482 318800 | fax: 01482 318806 | |